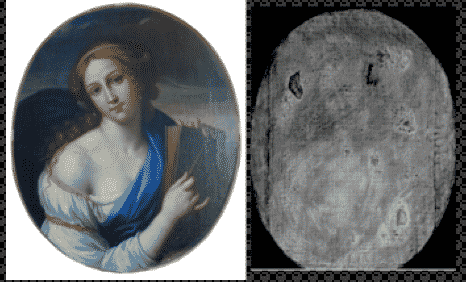 Art Painting Diagnostic Before Restoration with Terahertz and Millimeter Waves
Introduction
Terahertz time domain imaging, FMCW and spectroscopy are useful tools for art restorer to inspect paintings and other cultural. Thanks to the different terahertz equipments present on the terahertz platform in Bordeaux, we have set up collaborations with art restorers and researchers working on the analysis of works of art with terahertz. This article presents different results obtained with our systems.
Pulse time domain imaging
Time domain imaging is used for art painting analysis since several years. This is the reference system which give the best resolution, allow to see multilayers and to give spectral information.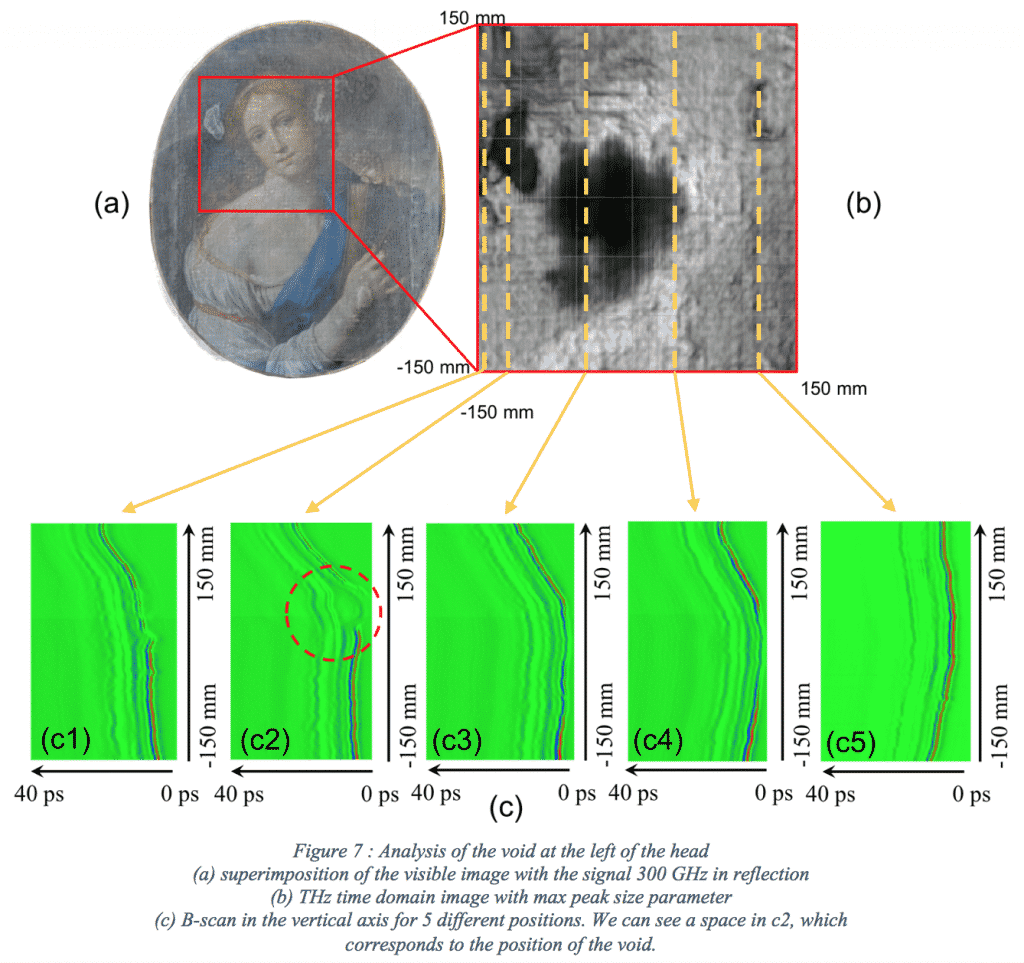 FMCW fast imaging
In this work, we present how FMCW can be used for painting analysis. You can see on this video the image at 300 GHz:
Several image were also made at 100 GHz and 300 GHz, in reflexion and transmission modes.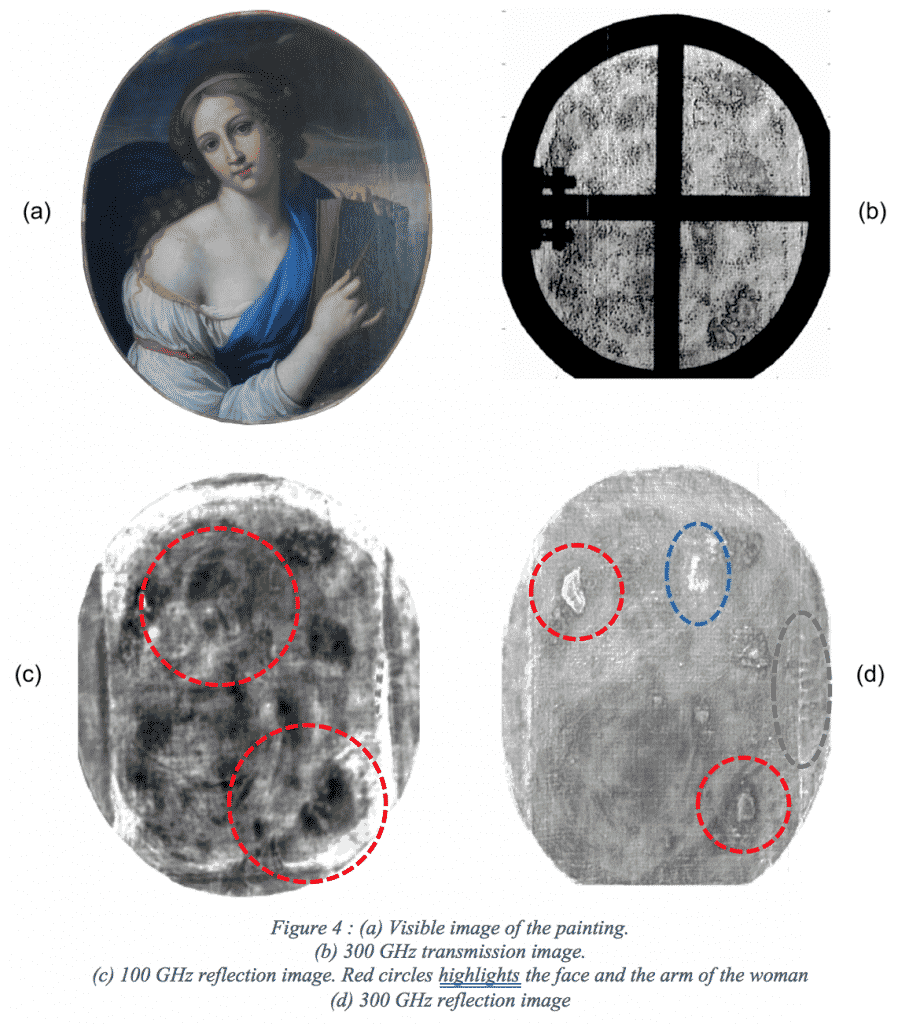 Flowchart and different approaches
The different terahertz approaches presented here offer different analysis capabilities and results. In addition, the acquisition time varies according to the systems. Consequently, we must choose different analysis surfaces according to the systems used. We can therefore choose an approach consisting in first doing an analysis of the whole painting with the FMCW system, then an image with the TDS system on a small area. Finally, we can focus on a few points to make a spectroscopy analysis.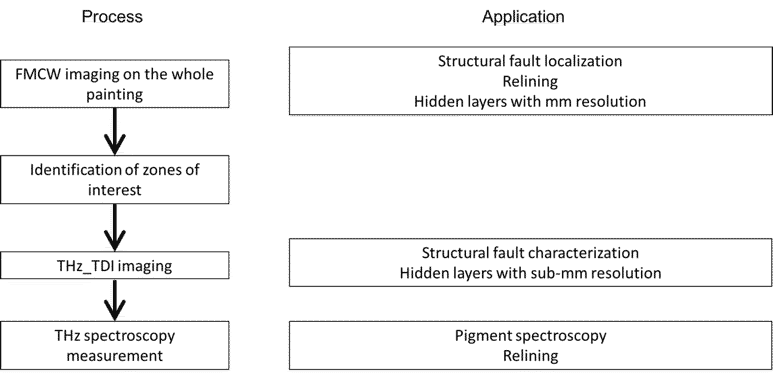 Read this paper
Guillet, J. P., Roux, M., Wang, K., Ma, X., Fauquet, F., Balacey, H. & Mounaix, P. (2017). Art Painting Diagnostic Before Restoration with Terahertz and Millimeter Waves. Journal of Infrared, Millimeter, and Terahertz Waves, 38(4), 369-379.