Terahertz time domain imaging, FMCW and spectroscopy are useful tools for art restorer to inspect paintings and other cultural. Thanks to the different terahertz equipments present on the terahertz platform in Bordeaux, we have set up collaborations with art restorers and researchers working on the analysis of works of art with terahertz. This article presents different results obtained with our systems.
Pulse time domain imaging
Time domain imaging is used for art painting analysis since several years.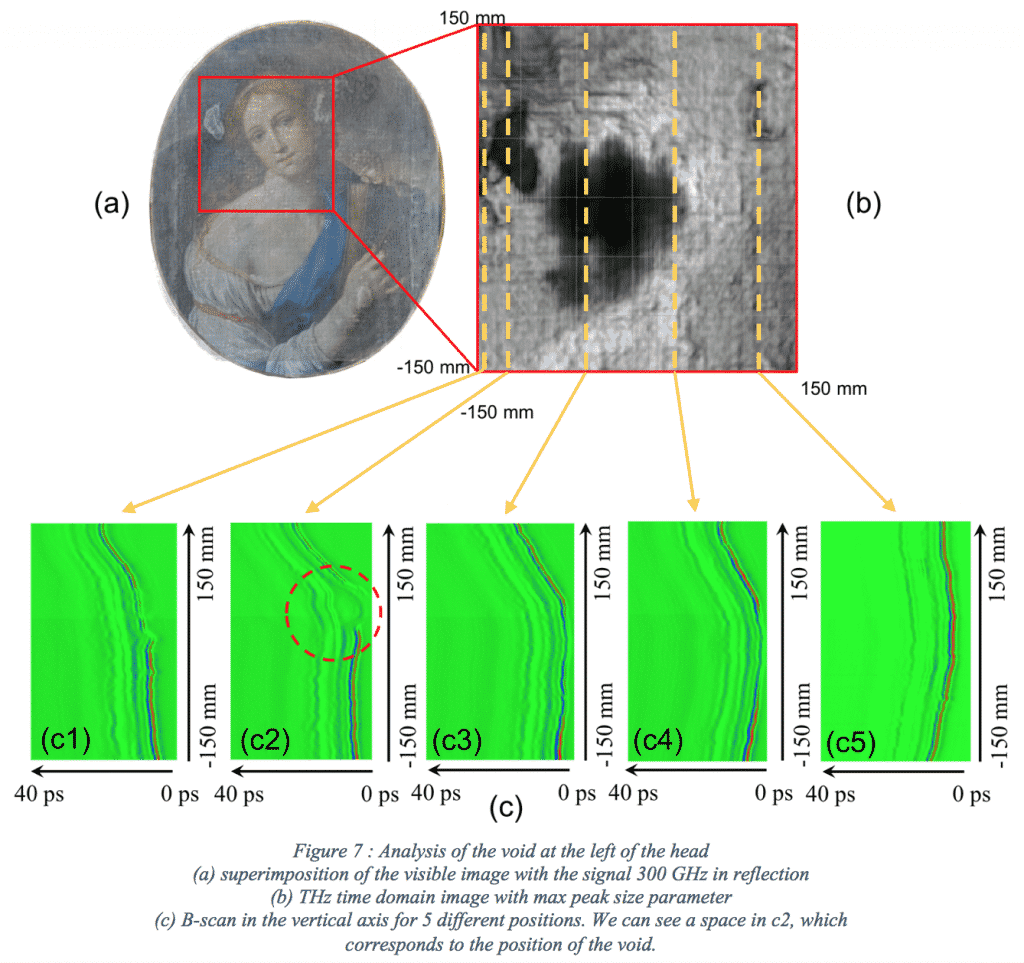 FMCW fast imaging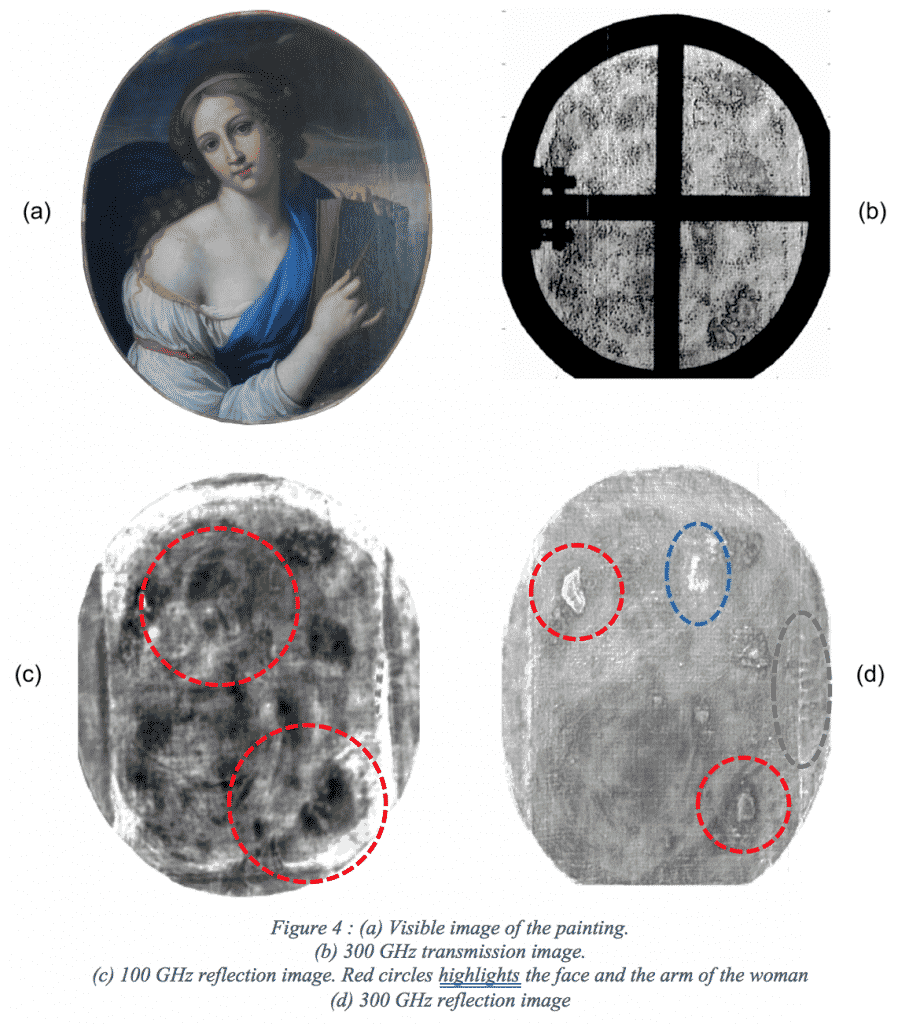 Flowchart and different approaches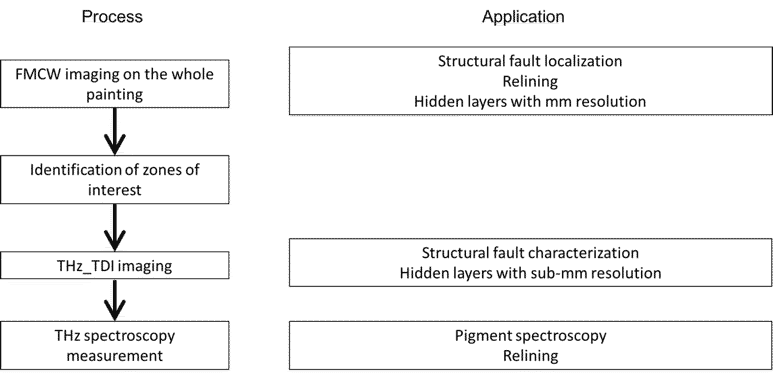 Read more
https://link.springer.com/article/10.1007%2Fs10762-017-0358-1
Guillet, J. P., Roux, M., Wang, K., Ma, X., Fauquet, F., Balacey, H. & Mounaix, P. (2017). Art Painting Diagnostic Before Restoration with Terahertz and Millimeter Waves. Journal of Infrared, Millimeter, and Terahertz Waves, 38(4), 369-379.